Saint-Malo Walking Tour (1h30)
On this walking tour you will discover some of the famous privateers of this «Cité Corsaire », such as René Duguay Trouin or Robert Surcouf. This city was founded by the 12th century bishop Jean de Chatillon and expanded up to the 18th century. A trading and fishing port, Saint-Malo made its fortune through cod-fishing in Newfoundland and trade in the Indian Ocean and South America.
We will introduce you to famous characters who were born here, such as the Romantic writer Chateaubriand or the explorer Jacques Cartier who 'discovered' Canada.
This walled city was bombed in August 1944, about 80% destroyed, and rebuilt as it was before WWll.
During the walk on the city walls you will discover the bay of St.Malo and its fortified islands.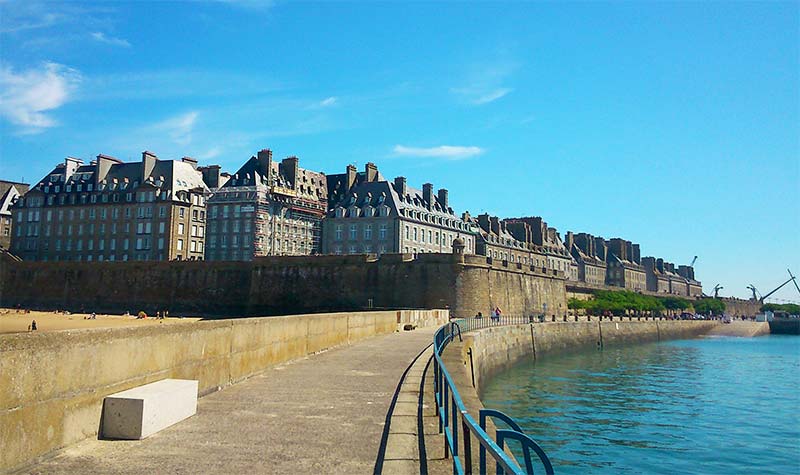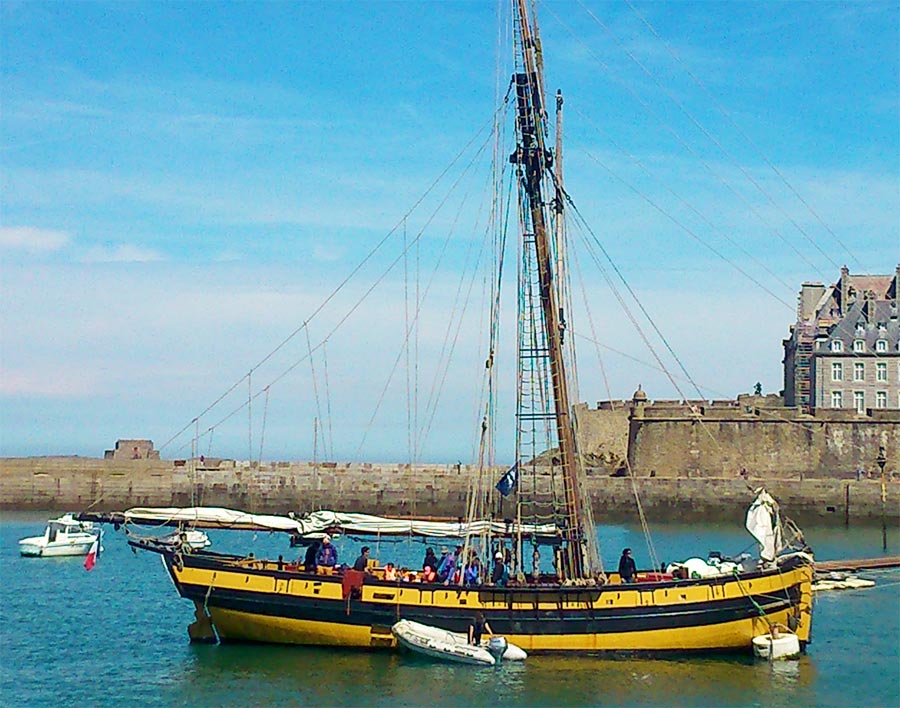 Saint-Malo 2-hour Sightseeing (30 mins by coach, 1h30 on foot)
To begin this tour, we drive past the city walls and the harbour and across the locks, used by the shipping to come in and out, to the Cité d'Aleth. This was the main city before the 12th century and from here you will see the Solidor Tower, the Rance tidal power station and the Bas Sablons marina.
After driving back to the walled city, we continue on foot.